Hocking Hills Luxury Cabin & Lodge Rentals
6 Hocking Hills Luxury Cabins and 5 Luxury Lodges with inground swimming pools, Bourbon Ridge Retreat sets the standard for vacation rentals in Hocking Hills, Ohio.
Bourbon Ridge Retreat offers an unique mix of refined luxury, rustic charm and unadulterated natural beauty. It is situated on 202 exquisitely groomed acres in the heart of the Hocking Hill's characteristic rolling, nature-rich, landscape. It's virtually a peerless property, which has raised the bar in terms of what a luxury vacation means.
Everything about Bourbon Ridge Retreat, the best of Hocking hills lodges and cabins, makes it the perfect Ohio getaway. Our lodge and cabin rentals are suitable for anything from an intimate, weekend escape to a full-blown family or corporate retreat. Your search for the finest in high-end, custom-tailored luxury lodging starts and ends right here.
No matter if your perfect escape involves a couple, immediate family, extended family and friends or an office full of coworkers, the high-end rental experts at Ohio Luxury Lodging will help you plan the perfect luxury lodging experience in Hocking Hills.
Ohio's Most Entertaining Destination – Hocking Hills
Located in the middle of one of Ohio's most entertaining destinations, most of the Hocking Hills trademark attractions are a few minutes of drive away our lodges and cabins.
Everything from natural wonders like Old Man's Cave, Cantwell Cliffs, Conkle's Hollow and Ash Cave, to adventurous pursuits like ropes courses, zip lines, off-road vehicle and horseback riding, paddling, hunting, fishing and the world's only zip rail are all within a 10-20 minutes drive from Bourbon Ridge Retreat – one of the most preferred cabins and lodges in Hocking Hills.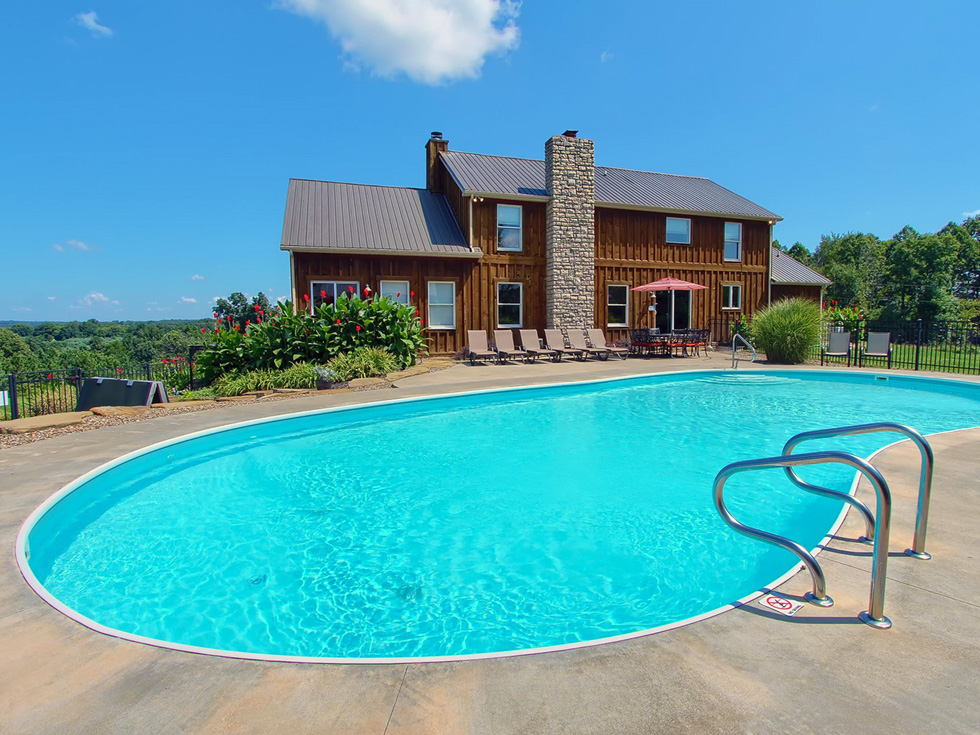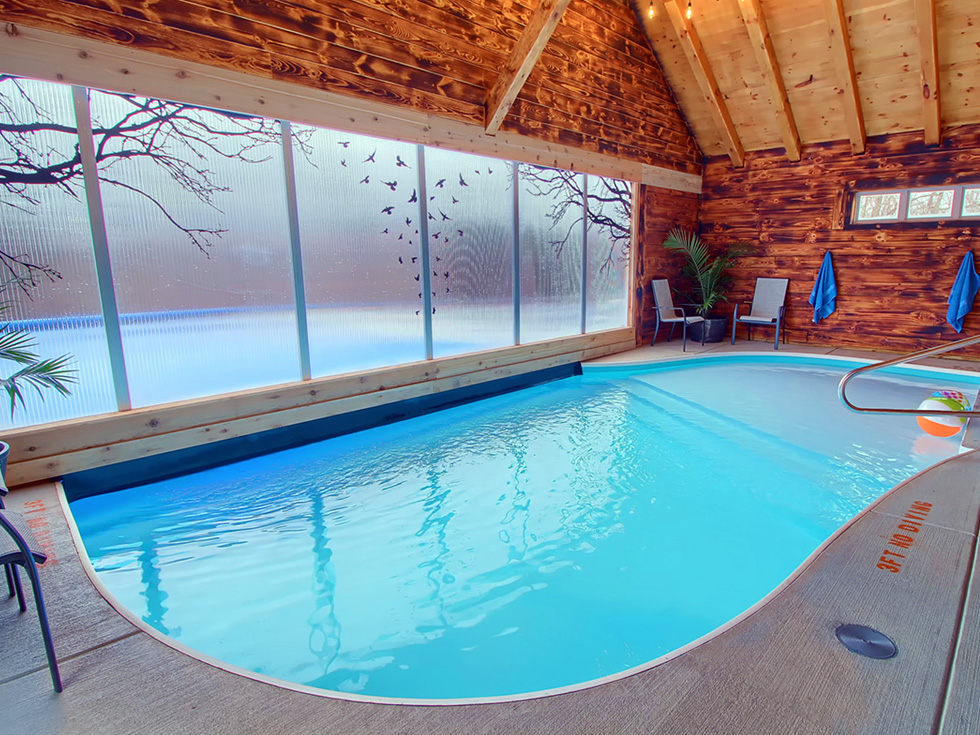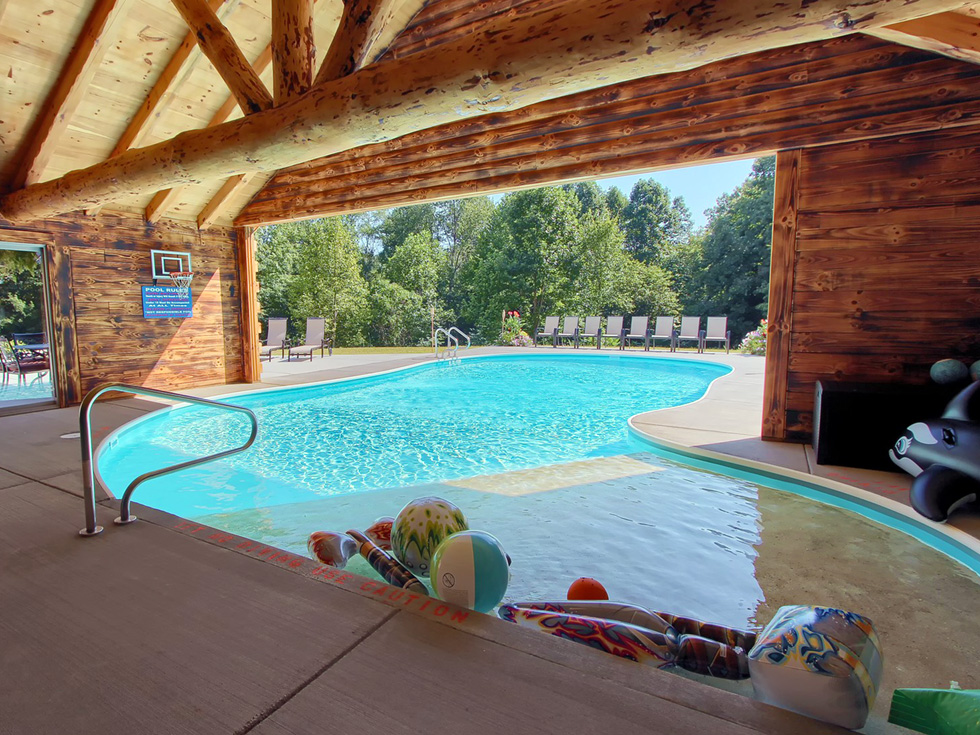 Experience The Luxury
Cabins & Lodges in Hocking Hills state parks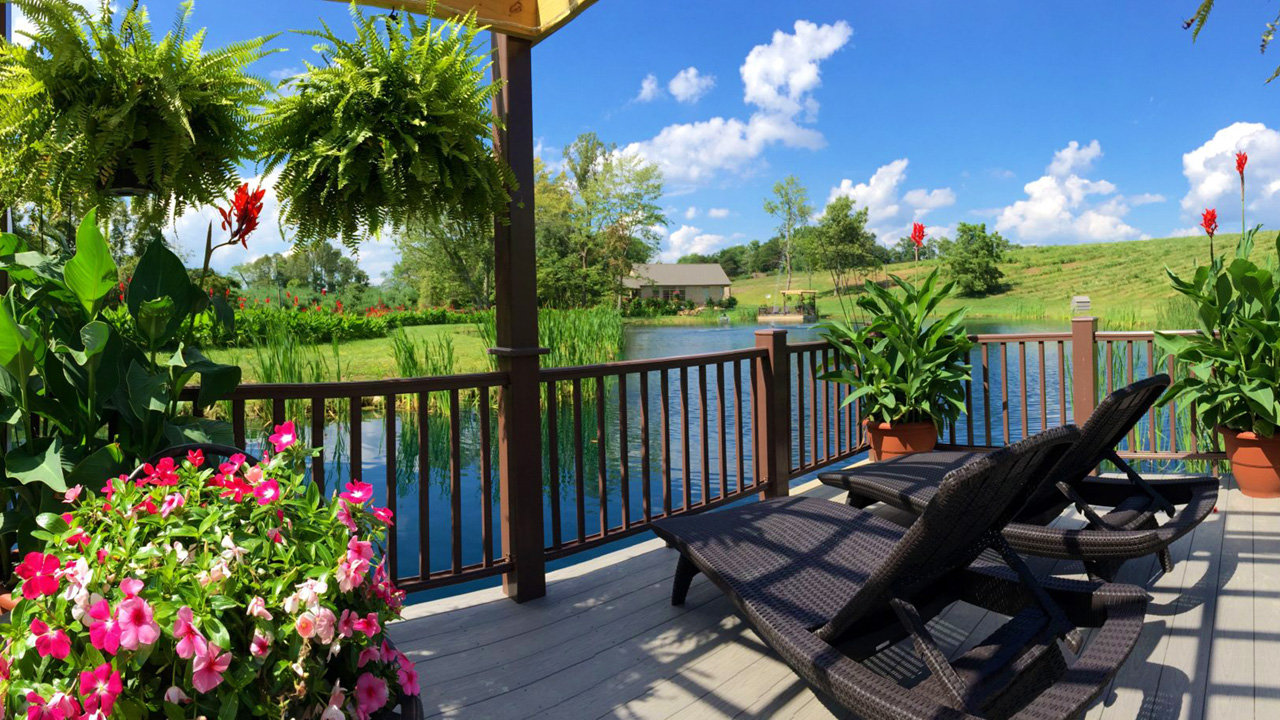 Why Stay at Our Cabins & Lodges
Located in Logan, Ohio – the epicentre of the Hocking Hills region – our luxury lodges and cabins are only a short drive to a laundry list of area attractions like shopping, arts and crafts, educational tours and engagements and some of the best natural attractions like the Hocking hills state park.
By seamlessly combining high-class, low-key and minimally affecting environmental engineering with the region's greatest resource – nature – the luxury vacation rental experts at Ohio Luxury Lodging have been able to offer guests a secluded hideaway that is a step ahead of the rest.
By custom picking our properties based on not only the best that nature has to offer, but also on their proximity to the best, the region and its people offer and combing these treasures with an unparalleled level of customer service and attention to detail, we are confident your time spent at our luxury lodges and cabins will be like no other.
Bourbon Ridge Retreat
Cabins And Lodges
One of the top rated Cabins & Lodges in Hocking hills, Ohio
389

Reviews on Google

We stayed at Angels Envy with multiple families and many kids. It was exceptional! The perfect space for a large group even during winter months. The layout of the space was perfection! Plenty of room to spread out for multiple groups to be doing different things without being on top of each other! We will definitely go back!.

Our family winter weekend getaway was AMAZING at Angels Envy! The pool, hot tub, fire pit, theater room, games, and spacious rooms are just a few of the perks! With 9 kids & 7 adults there was never a dull moment! Made lots of memories & can't wait to come back again!!.

This was the 5th year our family has given the gift of time instead of exchanging gifts at Christmas. This year was our first at Angel's Envy! So many things we loved, all the hang out space on one floor, different activities for different age groups, the amazing hot tub and pool, we had a wonderful time. The cabin was clean, organized, equipped, and Bourbon Ridge customer service is exceptional.

Thank you for everything. Christmas Cabin 2022 in the books❤️.

We had a wonderful getaway at Angels Envy! The pool, hot tub, and movie room were beyond expectations! The extra fridge, games' space, and even the extra coffee pots just made it so nice for the large crowd.

This Place.

Best Slice of Ohio by far! A paradise beautifully tucked away into the wilderness, bustling with wildlife. Thousands of beautiful pines and hardwoods. Countless trails that take you to your happy place.

A nature lovers heaven to say the least. The cabins and lodges each have their own special place amongst the forest and meadows.

Everything you could need is waiting for you inside. A cozy bed, a place to gather.

The perfect amount of privacy, even if the entire family is there. The best part is the memories you will make here. Rain or shine, there's something to do! Play pool, relax in the spa, watch a movie with the kids, cook for the family, smores by the fireside! The management is wonderful and devoted to the guests experience.

Always aiming above and beyond to make your stay memorable! Highly recommend this place ⭐⭐⭐⭐⭐.