Book Now
Bookers – Romantic Cabin in Hocking Hills
Cabin
Sleeps 4
1 Bedroom
Custom Built Shower
Gas Grill
In-ground Spa
Private Dock
Theater Room
The Bookers luxury cabin at Bourbon Ridge Retreat is one of the premier cabin in Hocking Hills. Whether you are looking for a cabin for rent in Hocking hills, secluded, romantic getaway, the perfect place to escape with your family for a long weekend or a low-key summer vacation, there is nowhere in the Hocking Hills cabins market like the Bookers cabin.So much more than just a place to hang your hat and lay your head, The Bookers luxury cabin is filled with the kinds of high-end, luxury amenities, comfortable furnishings, state-of-the-art appliances and technology synonymous with the Ohio Luxury Lodging brand.
From its vaulted living room ceilings and 6-foot-tall windows, to the sleek, high-end, fully stocked kitchen; guests to The Bookers Luxury Cabin often find it tough to return home after their stay.
Romantic Cabin for 2 in Hocking Hills
Inside, the atmosphere of The Bookers luxury cabin is cozy and inviting with its plump, premium leather sofa and pair of matching, comfortable chairs all situated around the charming stone fireplace and hearth.
Views of the property's rich and varied scenery are plentiful throughout the cabin's open, airy floor plan. Granite countertops cap off the open-concept kitchen, the centerpiece of which is a fully featured, granite-topped island complete with automatic dishwasher, dual-basin sink, garbage disposal, storage and seating for four.
But even the most pristine atmospheres can use a little enhancement every now and again. So we equipped The Bookers cabin with its own, personalized theater complete with two-tiered seating and a high-end, high-definition, LCD flat-panel screen.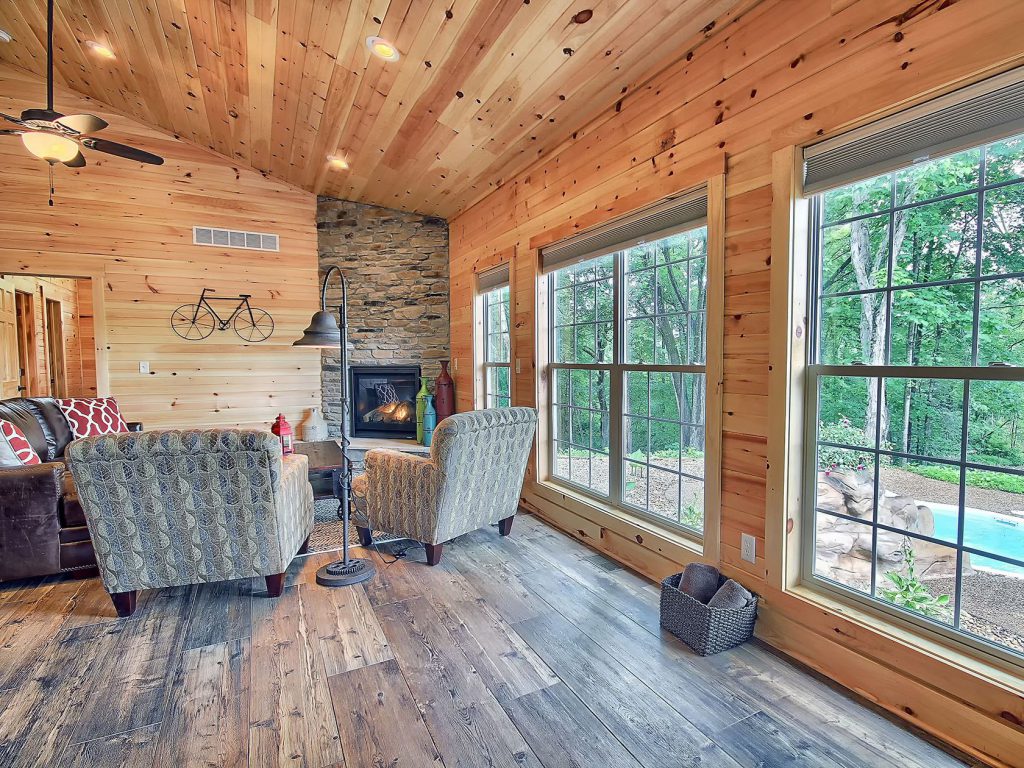 There is satellite service, a Blu-Ray disc player, two overstuffed leather recliners and a stout, leather sleeper-sofa with a high-quality pullout memory foam mattress for additional bedding.
Inside the Master Suite, guests are greeted by a custom-built, king-size bed crafted by hand from wood harvested from the Bourbon Ridge Retreat's own acreage. It is paired with a deeply comfortable mattress of the highest quality and topped with the loftiest bedclothes and linens available for the utmost in comfort and unparalleled potential for peaceful slumber.
The bedroom also comes equipped with a high-definition, flat-screen TV with satellite service.
Adjacent to this comfortable and uniquely appointed king bedroom sits one of the most lavish bathroom suites most guests have ever seen. It's highlight – an 11×6-foot shower with an open doorway entrance and overhead windows that allow just the right amount of natural light to filter in.
This impressive shower features seven shower heads in all, including a rain-simulating shower head above and horizontal-spray jets spaced throughout the wall. The bathroom suite also features his and hers sinks and a private lavatory.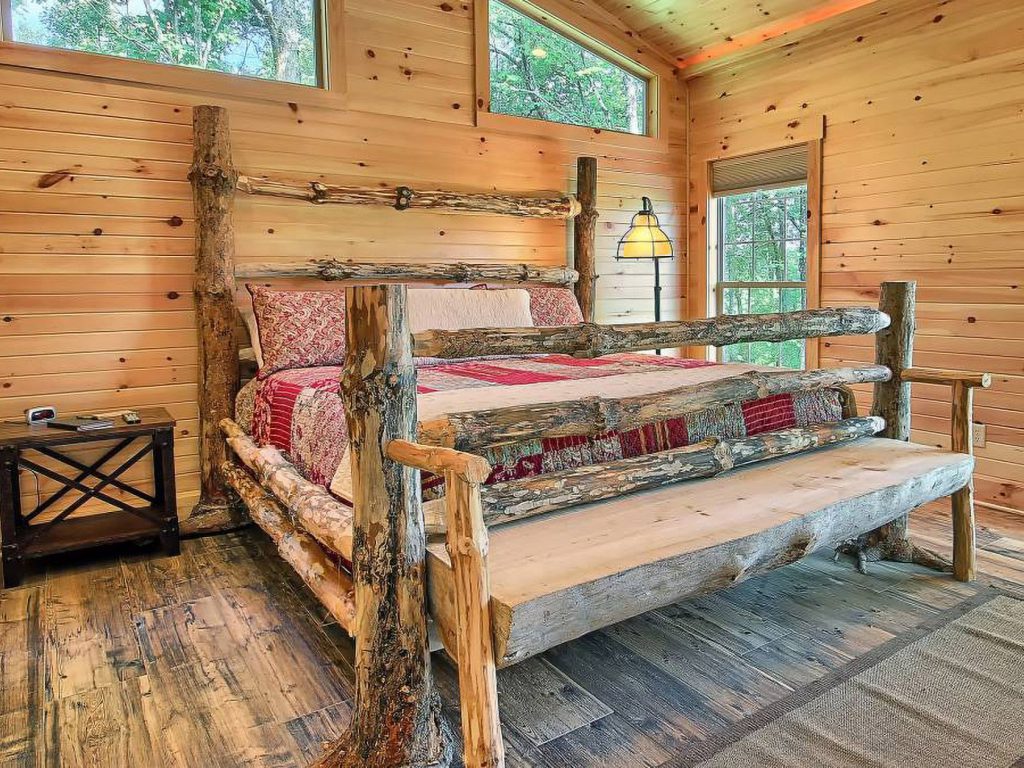 When you book your stay in the Bookers Cabin, you can look forward to the following signature amenities
Free Wifi – Extends out to the dock on the water
Free Pool/Hot Tub Heating year round
High Quality Linens, Towels, and Washcloths
Bath and Body Works Hand Soaps
Free Coffee Filters & Coffee
Free Long Distance Phone Calls
Free Propane for Grilling
Just outside The Bookers luxury cabin sits a picture-perfect, richly landscaped yard space, complete with a custom-built, 8×14-foot, heated pool that's also a hot tub equipped with 8 soothing, high-pressure jets and is open 365 days a year.
The pool is adorned with a seasonally operational rock waterfall and custom LED lighting. Just a stone's throw away lies a tranquil pond featuring a fountain centrepiece, a private dock, 10×16-foot pergola complete with high-end, comfortable outdoor furniture, trellis system, Wi Fi and LED rope lighting.
It is all surrounded by the lush vegetation, ample wildlife and spectacular landscape that characterize Bourbon Ridge Retreat. The locations of both The Bookers cabin and The Woodford cabin across the pond from it were hand picked for their serenity, the panoramic views they provide and the seamlessness with which the two unassuming structures fit into the overall landscape of the property.
Go ahead, wet some fishing line in the pond, read a book or just sit back, relax and enjoy the fresh air, sights and soothing sounds of the finest getaway Hocking hills luxury cabins has to offer.
The Bookers Cabin will accommodate up to 4 people.
Luxury Cabin Availability
Dec 2023
Su
Mo
Tu
We
Th
Fr
Sa
01
02
03
04
05
06
07
08
09
10
11
12
13
14
15
16
17
18
19
20
21
22
23
24
25
26
27
28
29
30
31
Jan 2024
Su
Mo
Tu
We
Th
Fr
Sa
01
02
03
04
05
06
07
08
09
10
11
12
13
14
15
16
17
18
19
20
21
22
23
24
25
26
27
28
29
30
31
Feb 2024
Su
Mo
Tu
We
Th
Fr
Sa
01
02
03
04
05
06
07
08
09
10
11
12
13
14
15
16
17
18
19
20
21
22
23
24
25
26
27
28
29
Mar 2024
Su
Mo
Tu
We
Th
Fr
Sa
01
02
03
04
05
06
07
08
09
10
11
12
13
14
15
16
17
18
19
20
21
22
23
24
25
26
27
28
29
30
31
Apr 2024
Su
Mo
Tu
We
Th
Fr
Sa
01
02
03
04
05
06
07
08
09
10
11
12
13
14
15
16
17
18
19
20
21
22
23
24
25
26
27
28
29
30
May 2024
Su
Mo
Tu
We
Th
Fr
Sa
01
02
03
04
05
06
07
08
09
10
11
12
13
14
15
16
17
18
19
20
21
22
23
24
25
26
27
28
29
30
31
Rates
---
Rates vary by season. You can view up to date pricing and availability by clicking 'Book Your Stay' above.
*A two night minimum is required for all stays – three nights over major holidays. We are unable to accept requests that create a one night gap in our availability. Any discounts or promotions will be shown at the 'Book Your Stay' link above. All reservations are requests and subject to management approval.*
Gallery
Policies
The booking age requirement for the Booker's & Woodford cabins is 25 years of age. Valid ID may be required upon check-in. We do not rent our facilities for after-prom, high school graduation parties, college formal parties, bachelor/bachelorette and fraternity or sorority parties. All events are subject to approval by owners/management prior to confirmation of a reservation. We do not allow ANY visitors without management approval. Only registered guests (2-4) for your stay will be given access to the property. Others will be turned away. No exceptions.
*Reservations that create one night openings during our in-season, will not be accepted unless approved by management.*
Our reservation system may not quote a discounted price – We will honor all discounts and apply them before charging your credit card, please call our office at 800.836.9279 to confirm discounted pricing.
The nightly rate does not include Hocking County Lodging Tax of 6%, Ohio Sales Tax of 7.25%, or ReservationsOnline.com service fee of 6%. All will be applied at the time of booking.
Travel Insurance
As of April 2020, the travel industry changed due to Covid-19. We encourage you to purchase trip insurance in this time of uncertainty as another way to cover yourself as a traveler if you want additional coverage outside of our cancellation policies. If this is something you are interested in, simply follow this link – https://www.squaremouth.com/ – and choose "start a new search", you can enter in your trip details and find the best policy to suit your needs.
Per our cancellation policy, refunds for communicable diseases or viruses are only offered if there is a full travel ban in place. We encourage you to purchase trip insurance through this third-party vendor to cover your trip for ANY REASON (weather, illness, etc) you need to cancel – https://www.squaremouth.com/ – please call our office for more information.
Payment
Advance payment of at least 50% of your stay is required at the time of reservation. Any balance is due 14 days prior to your stay. Visa, MasterCard, and Discover are accepted. Quoted prices are subject to change.
Cancellation Policy
Reservations that are cancelled more than 2 weeks prior to your stay will receive a 90% refund of the nightly rate. Cancellations less than 2 weeks, but more than 3 days prior to the reservation will receive a 50% refund of the nightly rate. There is no refund for cancellations less than 72 hours prior to the stay. In the event of an early departure, we cannot give any kind of refund. There are no refunds due to inclement weather.
Check-In
Check-In is between 4:00PM – 6:00PM. You will be greeted by an Ohio Luxury Lodging team member (unless otherwise stated).
Check-Out
Check-Out is by 11:00AM.
Damages
We reserve the right to charge your credit card for any damages or excessive cleaning from your stay. If you notice any problems upon checking in, please let us know right away.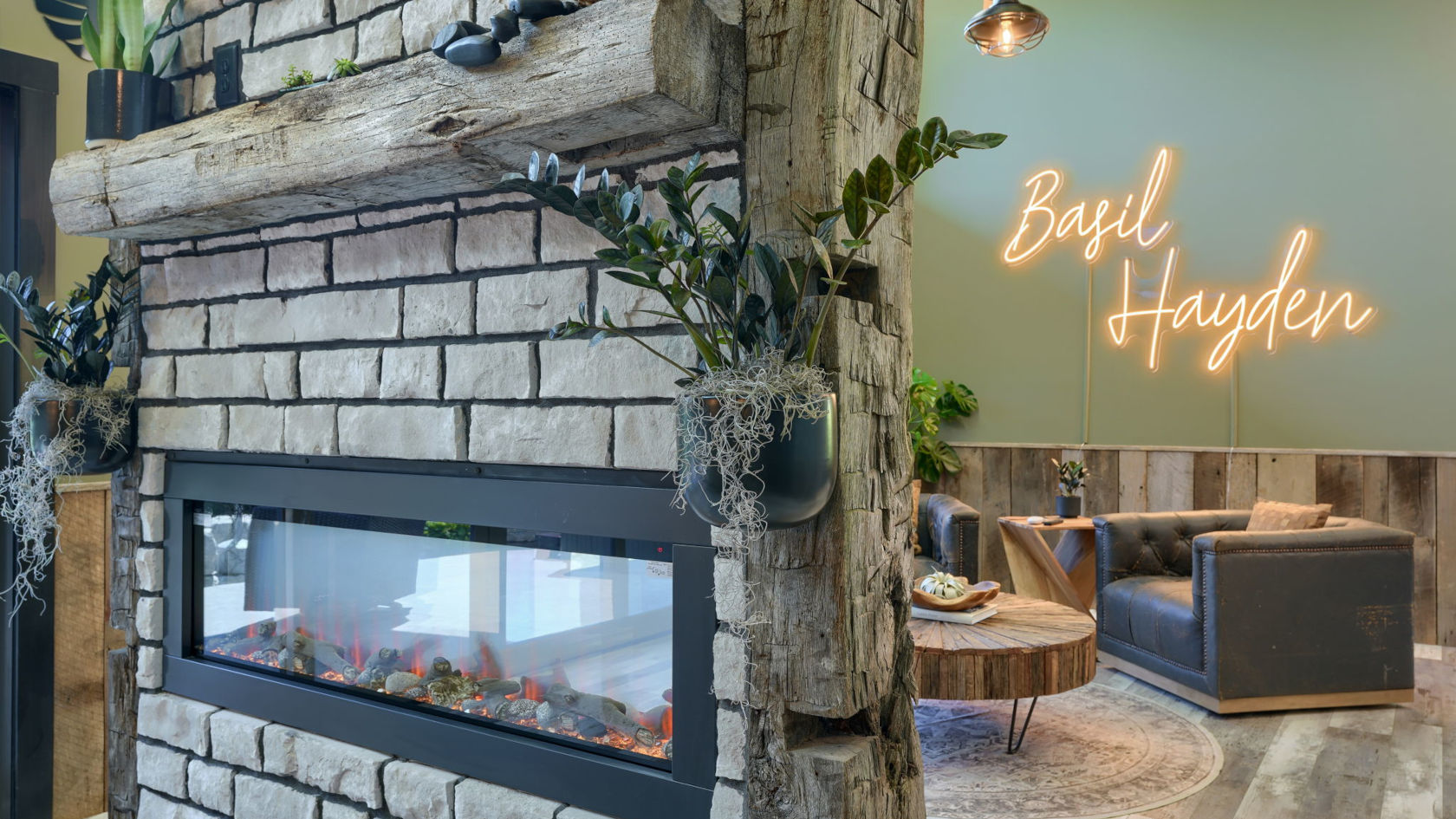 Basil Hayden - Luxury Cabin for 2 In Hocking Hills
Custom Shower
Gas Grill
Hot Tub
Infrared Sauna
Private Pond
Sleeps 2
Welcome to an exclusive sanctuary where luxury meets sustainability – Basil Hayden by Bourbon Ridge Retreat. Our new eco-luxe cabins redefine opulent vacation experiences. Designed for up to two guests, these extraordinary retreats offer a gourmet kitchen for culinary enthusiasts. The cozy living area, complemented by an electric fireplace, provides a perfect atmosphere for relaxation. […]
Basil Hayden cabin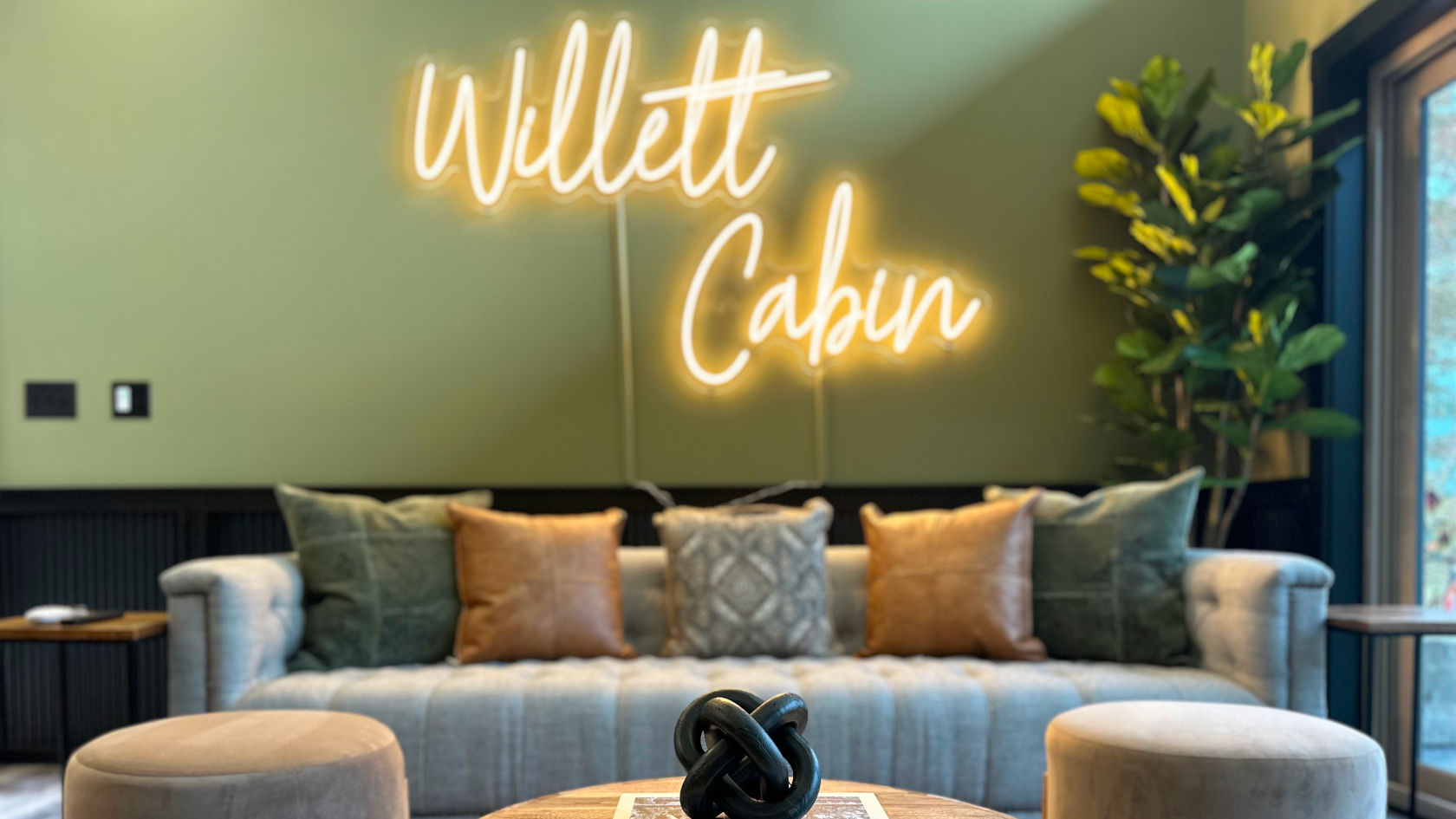 Willett Eco-Luxe Cabin for 2
Custom Shower
Gas Grill
Hot Tub
Infrared Sauna
Private Pond
Sleeps 2
Welcome to an exclusive sanctuary where luxury meets sustainability – Willett by Bourbon Ridge Retreat. Our new eco-luxe cabins redefine opulent vacation experiences. Designed for up to two guests, these extraordinary retreats offer a gourmet kitchen for culinary enthusiasts. The cozy living area, complemented by an electric fireplace, provides a perfect atmosphere for relaxation. Immerse […]
Willett Eco cabin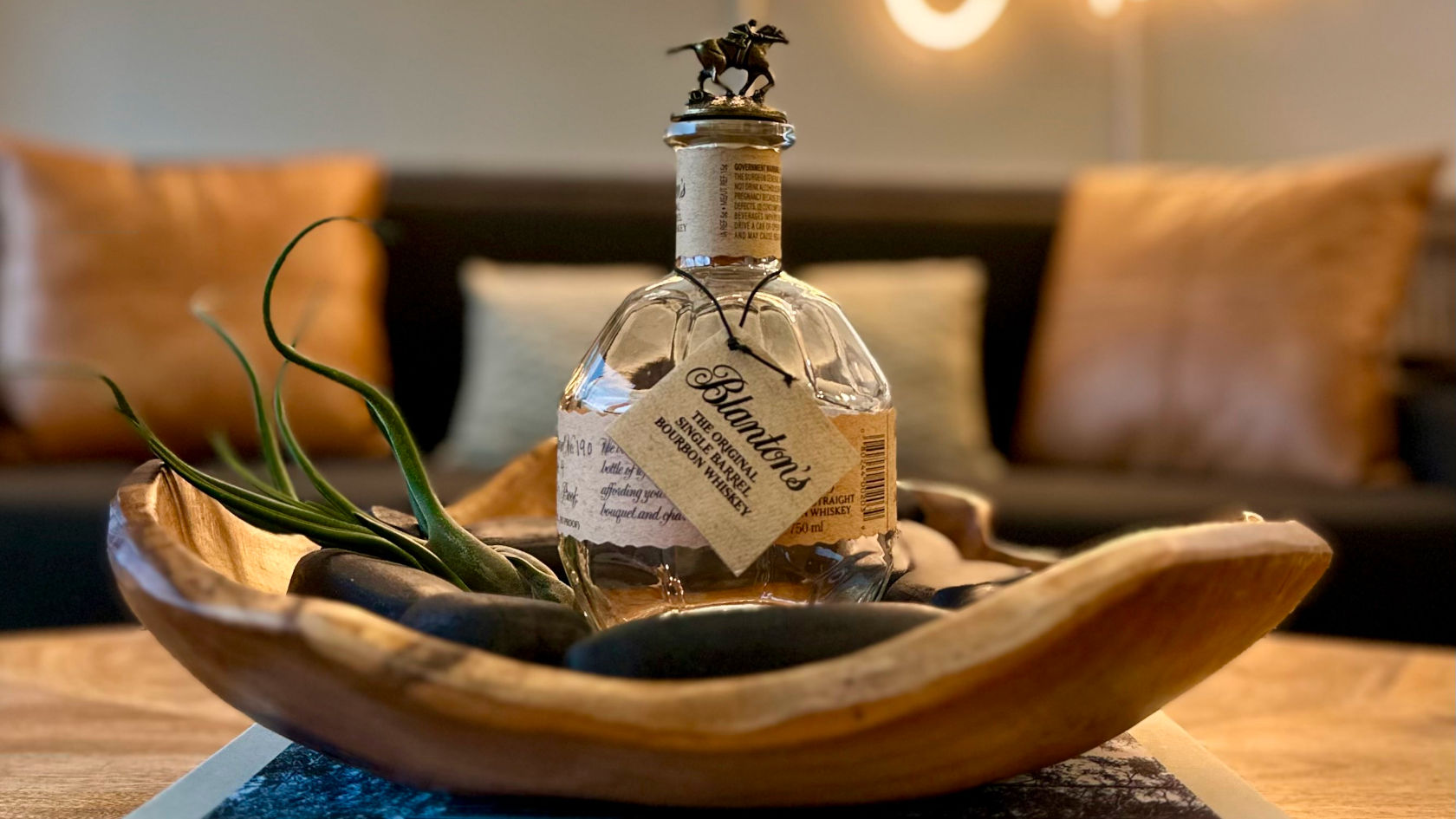 Blanton's Eco-Luxe Cabin
Custom Shower
Gas Grill
Hot Tub
Infrared Sauna
Private Pond
Sleeps 2
Welcome to an exclusive sanctuary where luxury meets sustainability – Blanton's by Bourbon Ridge Retreat. Our new eco-luxe cabins redefine opulent vacation experiences. Designed for up to two guests, these extraordinary retreats offer a gourmet kitchen for culinary enthusiasts. The cozy living area, complemented by an electric fireplace, provides a perfect atmosphere for relaxation. Immerse […]
Blanton's Eco cabin