The Grounds
It's one thing to book a room for a few nights somewhere special for a little rest and relaxation. But, from the moment guests pull onto the Bourbon Ridge Retreat property, it's obvious this place is so much more than your garden variety getaway.

Custom crafted in one of Ohio's most cherished outdoor recreation destinations, Bourbon Ridge Retreat cabins & lodges and the 202 acres of gorgeous Hocking Hills landscape it calls home are certain to dazzle first-time visitors and our many returning guests, alike. From its more than five miles of Groomed Hiking / Running Trail Systems to the conscientious placement of inorganic structures and amenities; Bourbon Ridge Retreat exemplifies the philosophy behind all the Ohio Luxury Lodging properties. It offers uncompromising comfort while maintaining an unobtrusive connection with the natural resources which make it the unique and breathtaking place it is.
Experience a Property in the Hocking Hills Like Nowhere Else. Most establishments heavily "hype" their grounds or accommodations as "luxury", but do they really stack up to what Bourbon Ridge Retreat offers?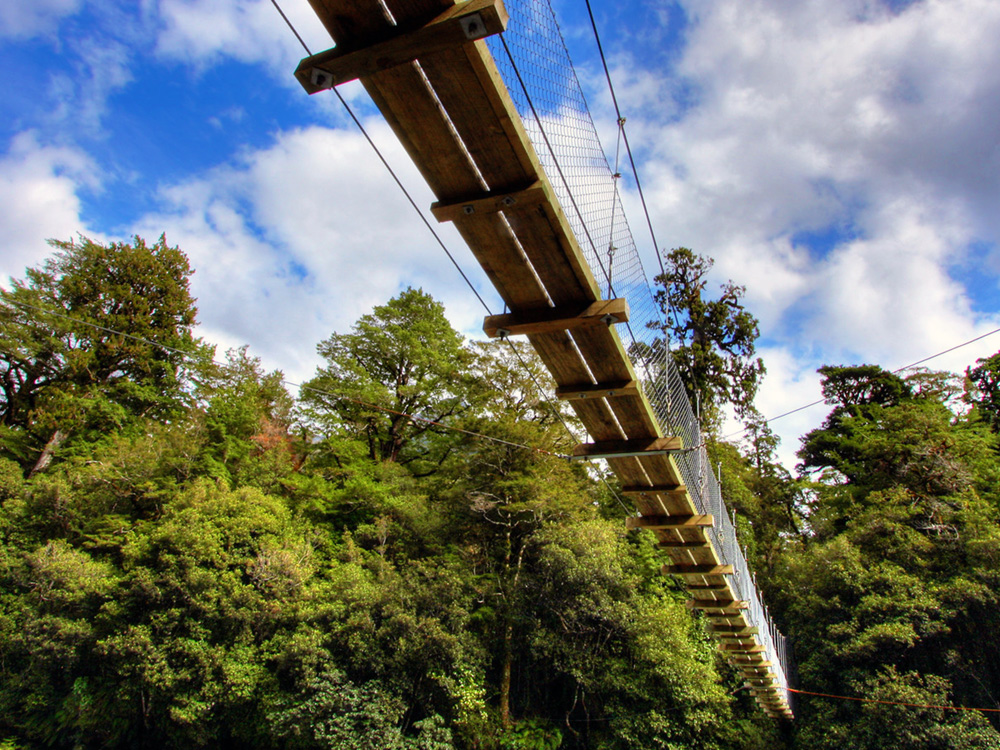 Suspension Bridge
Where else can guests walk along custom-built, 82-foot Suspension Bridge spanning one of Hocking County's signature ravines on the privacy of a limited-access property, away from the crowds at state parks and area attractions? Just picture it: as you approach from the west, some of the area's trademark, moss-covered rock outcroppings come into view. The native ferns, deciduous and conifer tree specimens and thousands of colorful lilies and wildflowers paint a virtual sea of color below and, above, the walls of the ravine tower majestically over you. This is great place on the property to take family photos or even have a picnic on the bridge.
Hammock Garden
Another unique and exciting take on outdoor luxury at Bourbon Ridge Retreat you're not likely to encounter elsewhere is the property's extensive landscape and daily grooming at all locations including the Hammock Garden. Tucked among one of the property's many pine-tree groves, this special place serves as anything from a getaway within a getaway. Escape the rest of the family for a bit to read a book. Relax in the shady peace and quiet. Take a nap or bask in the seasonal magnificence of the native perennials and take in the silence and fresh nature smells that surround you.

For guests of the cabins at Bourbon Ridge Retreat, enjoy the peaceful solitude of a little time by the water. Sunbathe, read a book on the water, feed the fish, Yoga, do a little angling or take a nap by the ripples courtesy of The Pond between the Woodford and Bookers cabins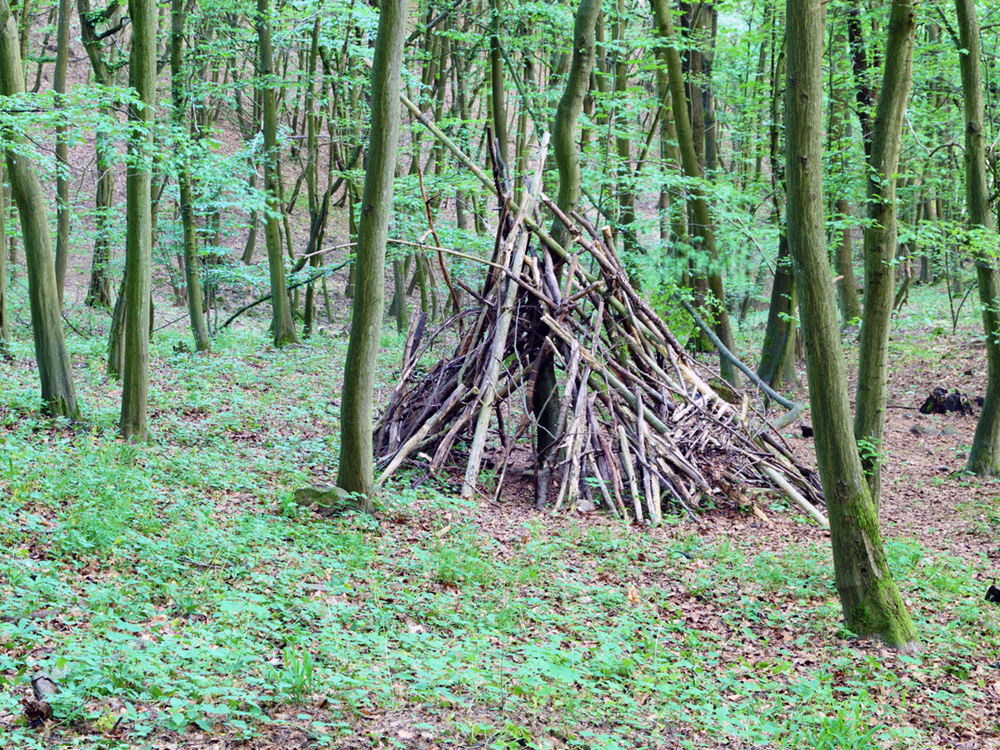 Observation Blinds
Observe from the ground with our all-natural ground blinds or reach new heights in appreciating the outdoors 20 feet above the ground in one of Bourbon Ridge Retreat's wildlife viewing platforms. Each seats two and is enclosed and equipped with windows for unmatched perspectives of the region's native coyote, fox, hawk, mink, squirrel, whitetail deer and wild boar population. Some fortunate guests may even glimpse a bald eagle. And, although sightings are rare, naturalists have confirmed the existence of resident black bear among the Hocking Hills.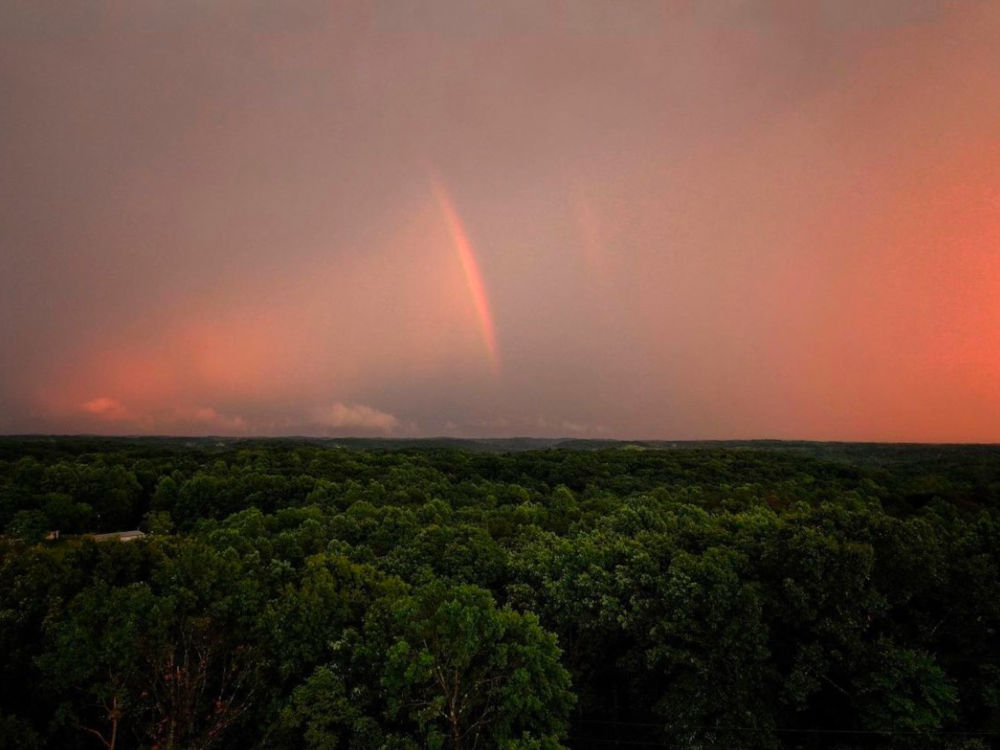 Sunset Hill
Perched atop a hill with the property's best views and sunsets, guest's will find an oversized adirondack chair and the perfect outpost for gazing at the stars, telling stories by the campfire or camping out beneath those signature Hocking Hills skies.
Wildlife Food Plot
Each year, we plant four or five plots of turnips, clover, legumes or corn on which area wildlife may feed, increasing the likelihood of wildlife sightings and fostering greater symbiosis between Bourbon Ridge Retreat and species which call its grounds habitat.
We've also placed a large slab of flat limestone on top of two tree stumps, tucked away in a wooded area on the property. There, we maintain a salt block, minerals, a supply of corn, fruits, vegetables and bird seed for animals to come browse and feed upon. Guests are welcome to leave any vegetables they'd like. Just following the trail to the adjacent hill top, guests may then pick a perch, grab their cameras and wait as nearby wildlife comes by to feed. It's the perfect opportunity to photograph the kinds of wildlife most visitors just don't get to see in the cities and suburbs.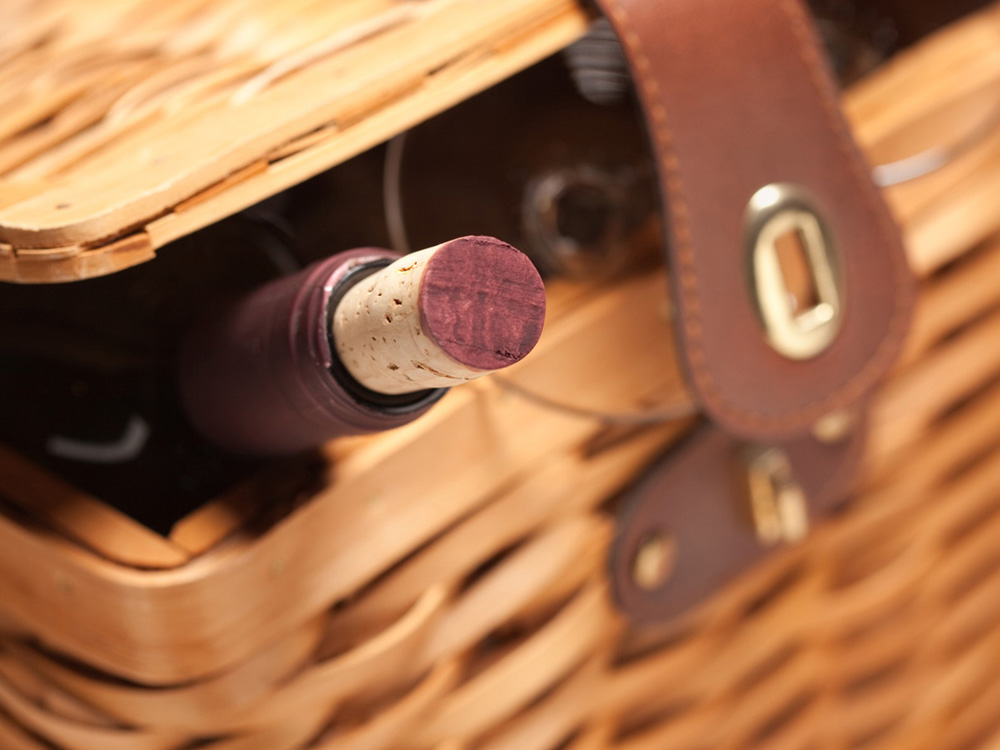 Picnic Area
Complete with a table is positioned just off the trail system and provides the perfect spot to take a rest and enjoy a snack or a meal on the trail.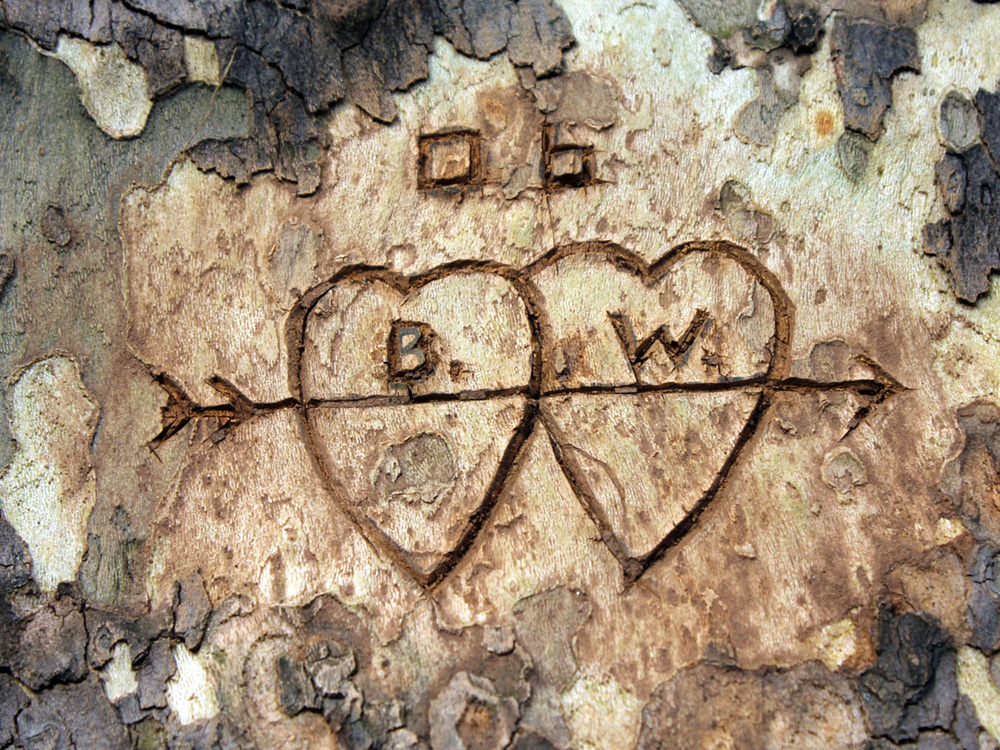 Timestamp Tree
Gives visitors a chance to leave their marks with the tools provided nearby. It's just a little memento to visit each time you come back to Bourbon Ridge Retreat.
Bourbon Ridge Retreat in Hocking hills simply offers some of the richest wildlife and outdoors enjoyment while maintaining the highest level of luxury accommodations, for one of the most uncommon Hocking Hills lodging experiences available. We've applied thoughtful environmental engineering and conservation principles consistently throughout the conception, design, construction and stewardship of the land Bourbon Ridge Retreat calls home. Only through adhering to this kind of uncompromising pursuit of a sublime level of lodging and recreation evolution has Ohio luxury Lodging created one of the most gratifying Hocking Hills getaways in existence.
As always, more unique and exciting features, attractions and amenities are constantly being developed. Make your reservation now and find out for yourself why there's nothing else out there like some time at Bourbon Ridge Retreat.