Cabins in Hocking Hills
Cabins with heated pool & hot tub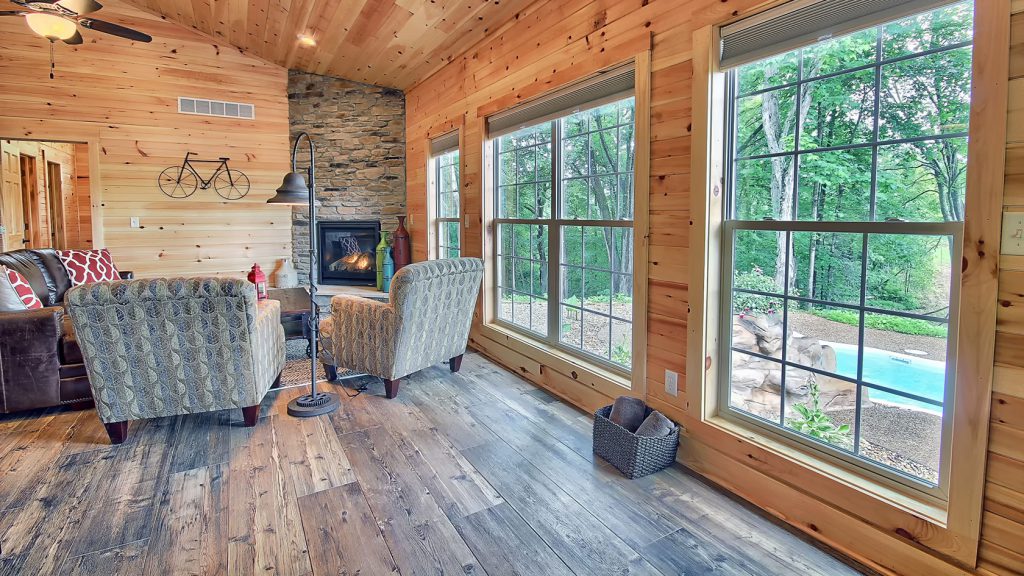 Introducing the luxury cabins in Hocking Hills offerings at Bourbon Ridge Retreat: The Bookers Luxury Cabin and The Woodford Luxury Cabin.
Just like their big brother, The Maker's Lodge, The Bookers Cabin and The Woodford Cabin exemplify the kind of custom engineering, top-of-the-line enhancements and unrivalled comfort that's standard throughout Hocking hills, Ohio Luxury Lodging rental properties.
They're perfect for a Hocking Hills romantic getaway, long-weekend escapes and as a home base for engaging in the variety of outdoor adventures the Hocking Hills provides. Strikingly elegant and modern, yet environmentally friendly and unobtrusive; these cabins provide the perfect retreat for those seeking the utmost in comfort, solitude.
Large Luxury cabin for 4
Just as with The Maker's Lodge, guests of the luxury cabins at Bourbon Ridge Retreat enjoy the unmatched combination of natural beauty that characterizes the property's 202 acres and unique, high-end luxury that's anything but common in the Hocking Hills lodging scene.
That includes access to more than five miles of private, groomed hiking trails; unlimited wildlife viewing possibilities; a private pond with a fountain centrepiece, john boat, pergola-topped deck, trellis system and dock.
Why Will You Love Our Luxury Cabins?
It's apparent from the moment you arrive at these carefully placed, environmentally friendly luxury cabins, that volumes of thought and careful planning made these quaint diamonds in the rough the perfect Hocking Hills luxury vacation rental habitats.
The cabins are airy and open, with views all around. Our cabins are treated with the same impeccable cleanliness and comfort standards as all of the Ohio Luxury Lodging rental properties and are equipped, inside and out, with the same extraordinary array of high-end, luxury appointments and unmatched level of utility and convenience upon which we insist.
After all, here's your chance to escape the ordinary and the everyday. Why not be treated to the finest and most comfortable surroundings and fixtures available in Hocking Hills.
Each of our luxury cabins offers a one-of-a-kind outdoor living space, and complimentary services such as concierge are provided for your convenience. When you book one of our cabins, you can relax and recreate in this elegant and beautiful outdoor living space throughout your stay.
Just take a look at some of the highlights of our luxury cabins:
1,200 square feet of room to enjoy a one-of-a-kind vacation getaway.
An extra large, custom-built in-ground hot tub with rock waterfalls.
An incredible outdoor fireplace where you can keep warm while stargazing or making smores.
Bourbon-themed decor with a cozy fireplace and mantel.
A giant theater room equipped with leather recliners and a cutting-edge, state-of-the-art multimedia entertainment system with surround sound.
A full gourmet kitchen with island bar.
A master suite with a king-sized, custom-built log bed crafted with trees from our property (pull out sofa bed also available).
A 1080p HD television with Blu-ray DVD capabilities in the master suite.
An impressive master bathroom with vaulted ceilings, a shower with overhead rain making shower head, several additional body jets for each person, and his-and-hers bathroom sinks.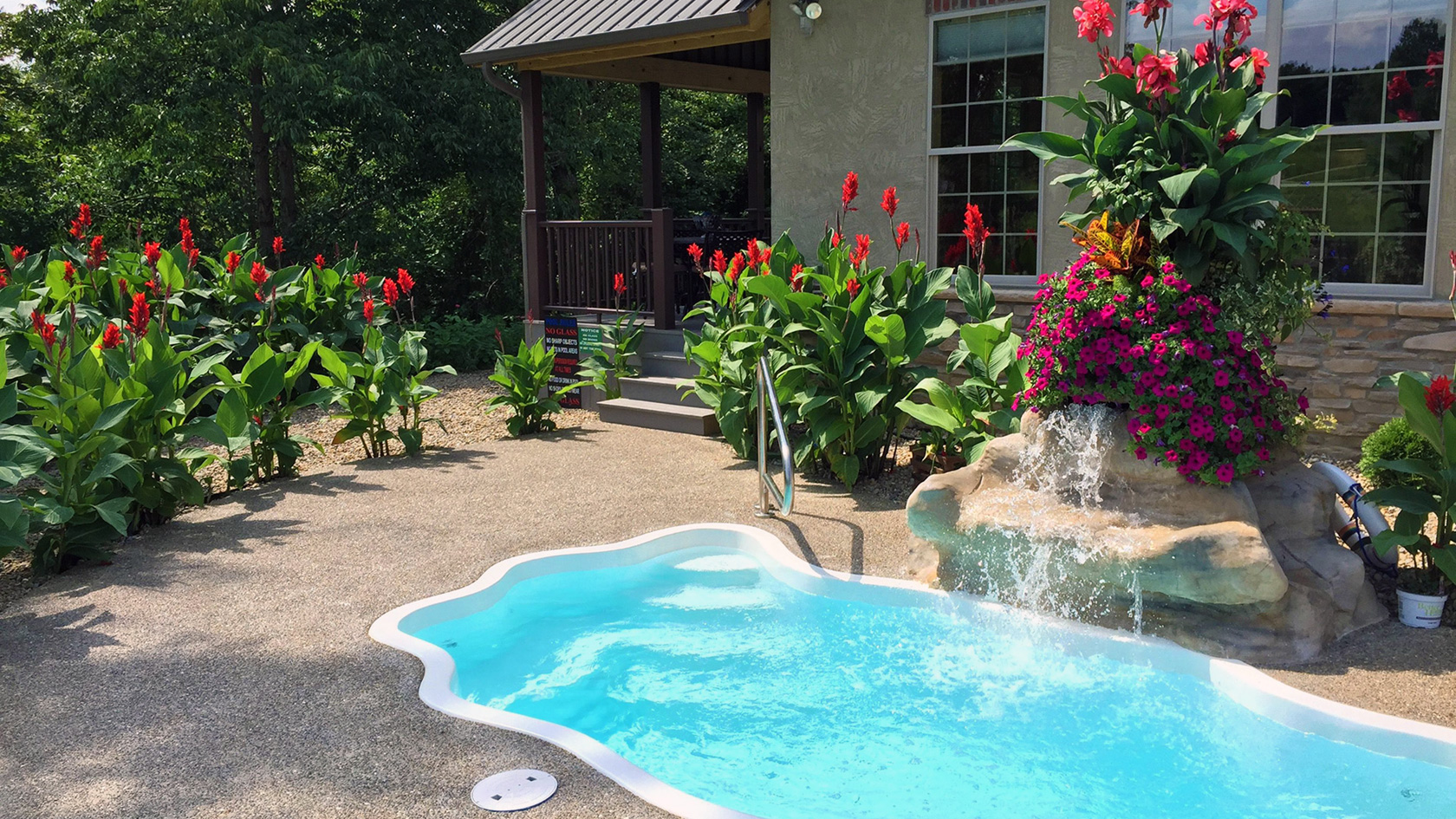 Woodford - Secluded Cabin for 2 in Hocking Hills
Sleeps 4
1 Bedroom
Custom Built Shower
Gas Grill
In-ground Spa
Private Dock
Theater Room
If you are looking for a secluded cabin for 2 in hocking hills, for a romantic getaway or the perfect place to escape with your family for a long weekend or low-key family vacation, there's nowhere in the Hocking Hills luxury cabins market like the Woodford Cabin at Bourbon Ridge Retreat. So much more than […]
Woodford cabin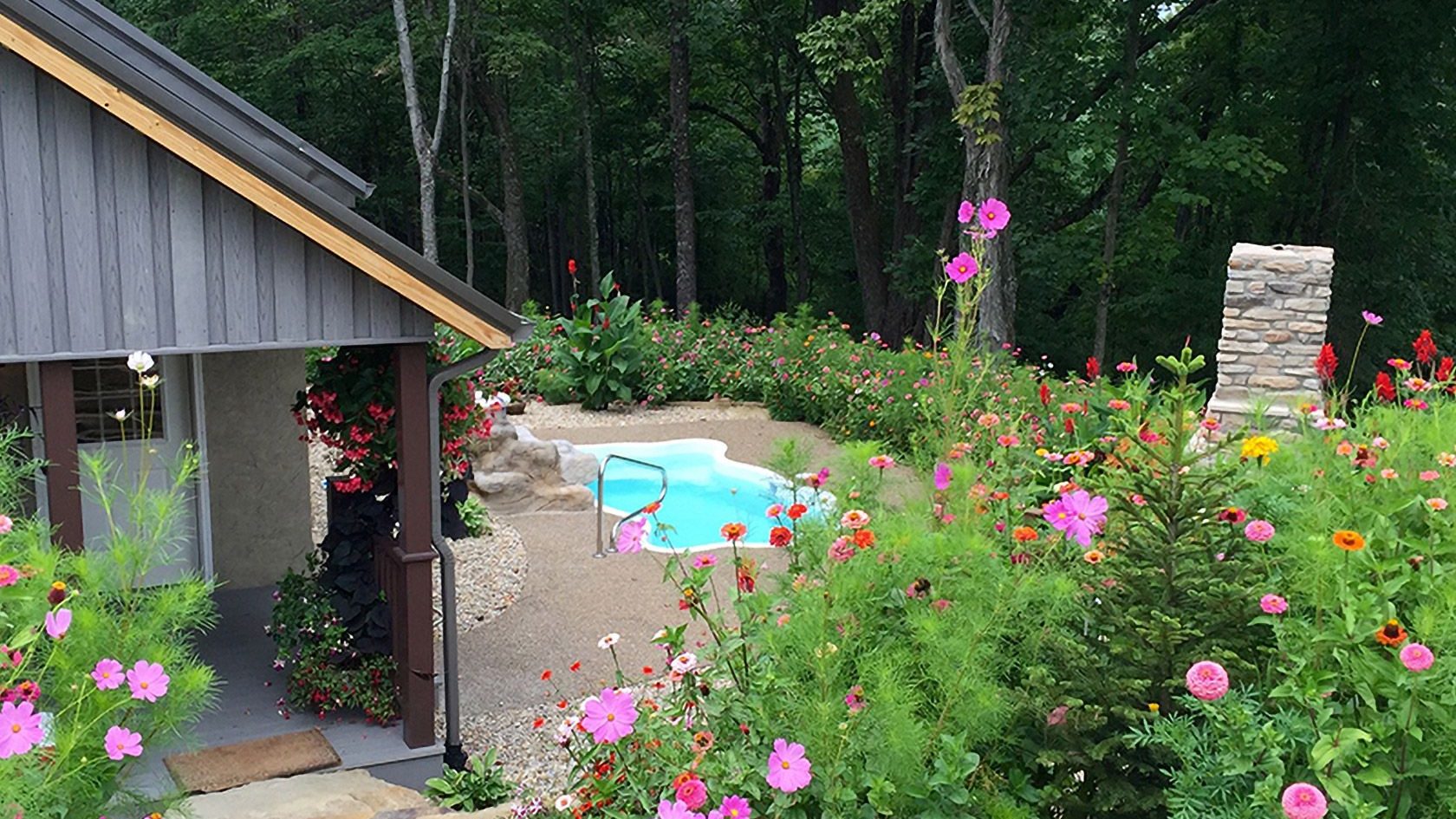 Bookers - Romantic Cabin in Hocking Hills
Sleeps 4
1 Bedroom
Custom Built Shower
Gas Grill
In-ground Spa
Private Dock
Theater Room
The Bookers luxury cabin at Bourbon Ridge Retreat is one of the premier cabin in Hocking Hills. Whether you are looking for a cabin for rent in Hocking hills, secluded, romantic getaway, the perfect place to escape with your family for a long weekend or a low-key summer vacation, there is nowhere in the Hocking […]
Bookers cabin
There's nowhere in the Hocking Hills luxury rental market like The Woodford Luxury Cabin at Bourbon Ridge Retreat.
Our Luxury Cabins at Bourbon Ridge Retreat located in the beautiful Hocking Hills, Ohio, offer an unparalleled experience right in the heart of Ohio's most beautiful locale.
Whether your visit is part of a honeymoon celebration or you just want a peaceful weekend getaway, take the time now to book a stay. You can choose either one of our personal luxury cabins, The Woodford Cabin or The Bookers Cabin.
389

Reviews on Google

We stayed at Angels Envy with multiple families and many kids. It was exceptional! The perfect space for a large group even during winter months. The layout of the space was perfection! Plenty of room to spread out for multiple groups to be doing different things without being on top of each other! We will definitely go back!.

Our family winter weekend getaway was AMAZING at Angels Envy! The pool, hot tub, fire pit, theater room, games, and spacious rooms are just a few of the perks! With 9 kids & 7 adults there was never a dull moment! Made lots of memories & can't wait to come back again!!.

This was the 5th year our family has given the gift of time instead of exchanging gifts at Christmas. This year was our first at Angel's Envy! So many things we loved, all the hang out space on one floor, different activities for different age groups, the amazing hot tub and pool, we had a wonderful time. The cabin was clean, organized, equipped, and Bourbon Ridge customer service is exceptional.

Thank you for everything. Christmas Cabin 2022 in the books❤️.

We had a wonderful getaway at Angels Envy! The pool, hot tub, and movie room were beyond expectations! The extra fridge, games' space, and even the extra coffee pots just made it so nice for the large crowd.

This Place.

Best Slice of Ohio by far! A paradise beautifully tucked away into the wilderness, bustling with wildlife. Thousands of beautiful pines and hardwoods. Countless trails that take you to your happy place.

A nature lovers heaven to say the least. The cabins and lodges each have their own special place amongst the forest and meadows.

Everything you could need is waiting for you inside. A cozy bed, a place to gather.

The perfect amount of privacy, even if the entire family is there. The best part is the memories you will make here. Rain or shine, there's something to do! Play pool, relax in the spa, watch a movie with the kids, cook for the family, smores by the fireside! The management is wonderful and devoted to the guests experience.

Always aiming above and beyond to make your stay memorable! Highly recommend this place ⭐⭐⭐⭐⭐.