Cabins in Hocking Hills
Cabins with heated pool & hot tub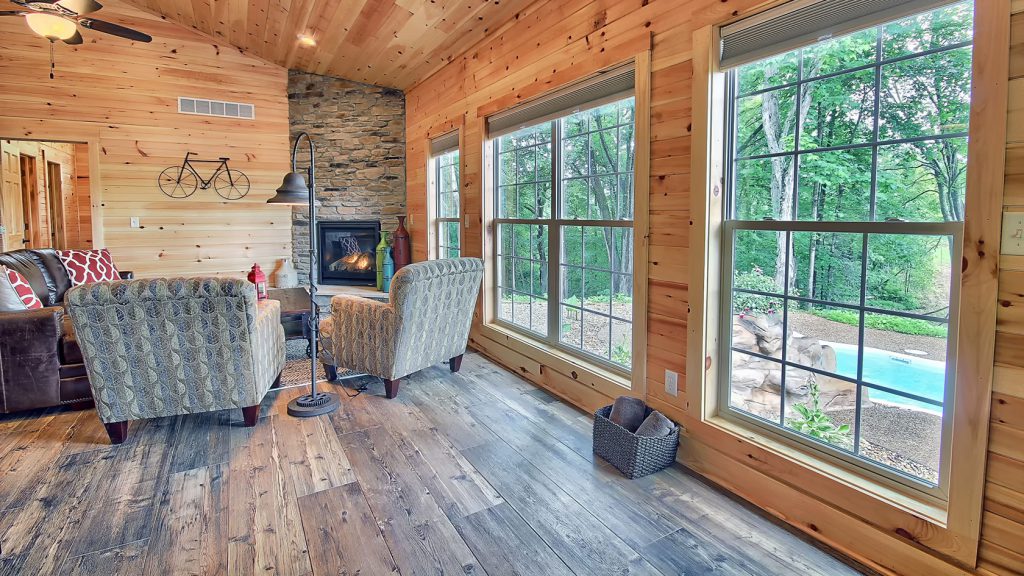 Introducing the luxury cabins in Hocking Hills offerings at Bourbon Ridge Retreat: The Bookers Luxury Cabin and The Woodford Luxury Cabin.
Just like their big brother, The Maker's Lodge, The Bookers Cabin and The Woodford Cabin exemplify the kind of custom engineering, top-of-the-line enhancements and unrivalled comfort that's standard throughout Hocking hills, Ohio Luxury Lodging rental properties.
They're perfect for a Hocking Hills romantic getaway, long-weekend escapes and as a home base for engaging in the variety of outdoor adventures the Hocking Hills provides. Strikingly elegant and modern, yet environmentally friendly and unobtrusive; these cabins provide the perfect retreat for those seeking the utmost in comfort, solitude.
Large Luxury cabin for 4
Just as with The Maker's Lodge, guests of the luxury cabins at Bourbon Ridge Retreat enjoy the unmatched combination of natural beauty that characterizes the property's 202 acres and unique, high-end luxury that's anything but common in the Hocking Hills lodging scene.
That includes access to more than five miles of private, groomed hiking trails; unlimited wildlife viewing possibilities; a private pond with a fountain centrepiece, john boat, pergola-topped deck, trellis system and dock.
Why Will You Love Our Luxury Cabins?
It's apparent from the moment you arrive at these carefully placed, environmentally friendly luxury cabins, that volumes of thought and careful planning made these quaint diamonds in the rough the perfect Hocking Hills luxury vacation rental habitats.
The cabins are airy and open, with views all around. Our cabins are treated with the same impeccable cleanliness and comfort standards as all of the Ohio Luxury Lodging rental properties and are equipped, inside and out, with the same extraordinary array of high-end, luxury appointments and unmatched level of utility and convenience upon which we insist.
After all, here's your chance to escape the ordinary and the everyday. Why not be treated to the finest and most comfortable surroundings and fixtures available in Hocking Hills.
Each of our luxury cabins offers a one-of-a-kind outdoor living space, and complimentary services such as concierge are provided for your convenience. When you book one of our cabins, you can relax and recreate in this elegant and beautiful outdoor living space throughout your stay.
Just take a look at some of the highlights of our luxury cabins:
1,200 square feet of room to enjoy a one-of-a-kind vacation getaway.
An extra large, custom-built in-ground hot tub with rock waterfalls.
An incredible outdoor fireplace where you can keep warm while stargazing or making smores.
Bourbon-themed decor with a cozy fireplace and mantel.
A giant theater room equipped with leather recliners and a cutting-edge, state-of-the-art multimedia entertainment system with surround sound.
A full gourmet kitchen with island bar.
A master suite with a king-sized, custom-built log bed crafted with trees from our property (pull out sofa bed also available).
A 1080p HD television with Blu-ray DVD capabilities in the master suite.
An impressive master bathroom with vaulted ceilings, a shower with overhead rain making shower head, several additional body jets for each person, and his-and-hers bathroom sinks.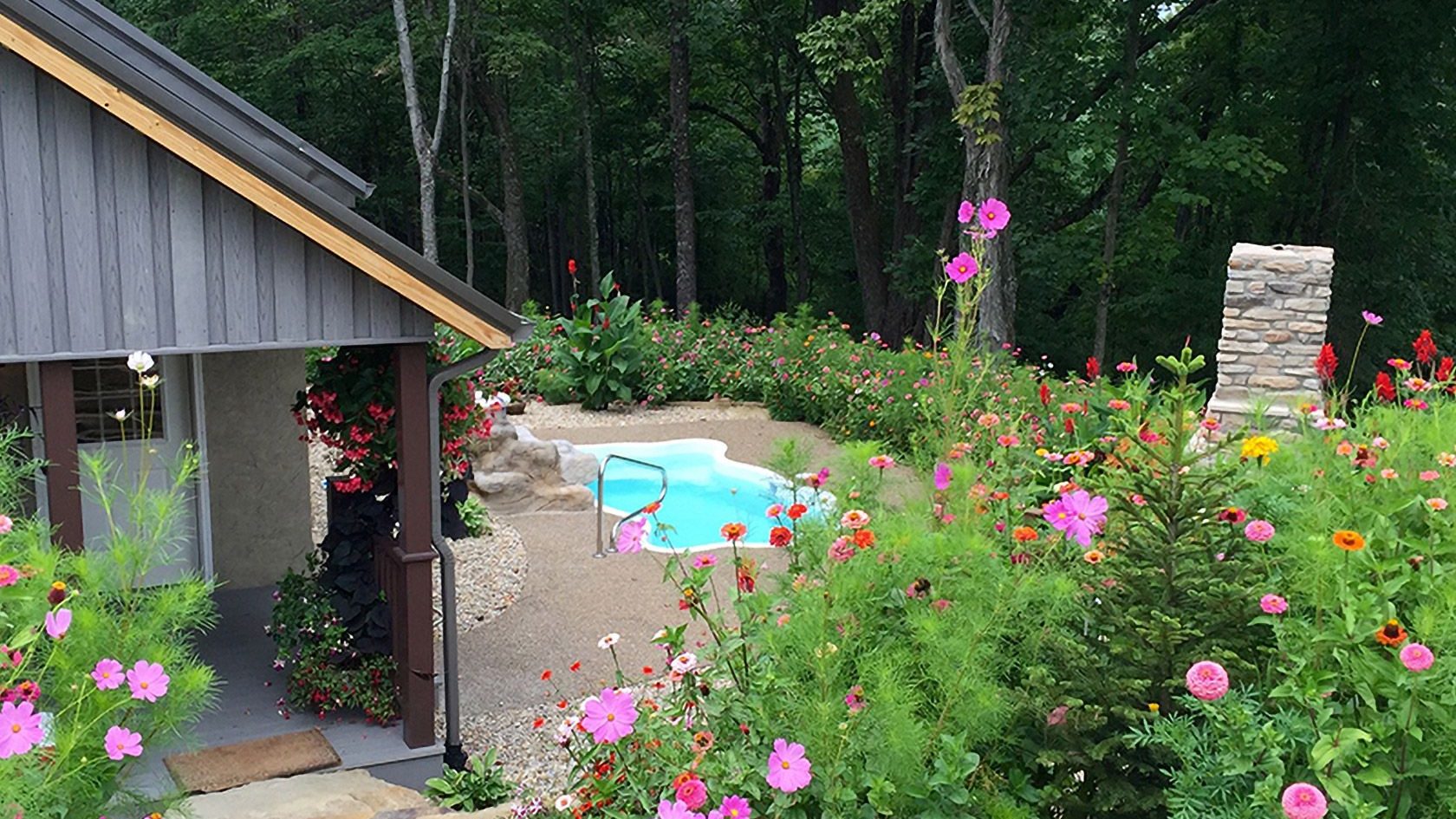 Bookers - Romantic Cabin in Hocking Hills
Sleeps 4
1 Bedroom
Custom Built Shower
Gas Grill
In-ground Spa
Private Dock
Theater Room
The Bookers luxury cabin at Bourbon Ridge Retreat is one of the premier cabin in Hocking Hills. Whether you are looking for a cabin for rent in Hocking hills, secluded, romantic getaway, the perfect place to escape with your family for a long weekend or a low-key summer vacation, there is nowhere in the Hocking […]
Bookers cabin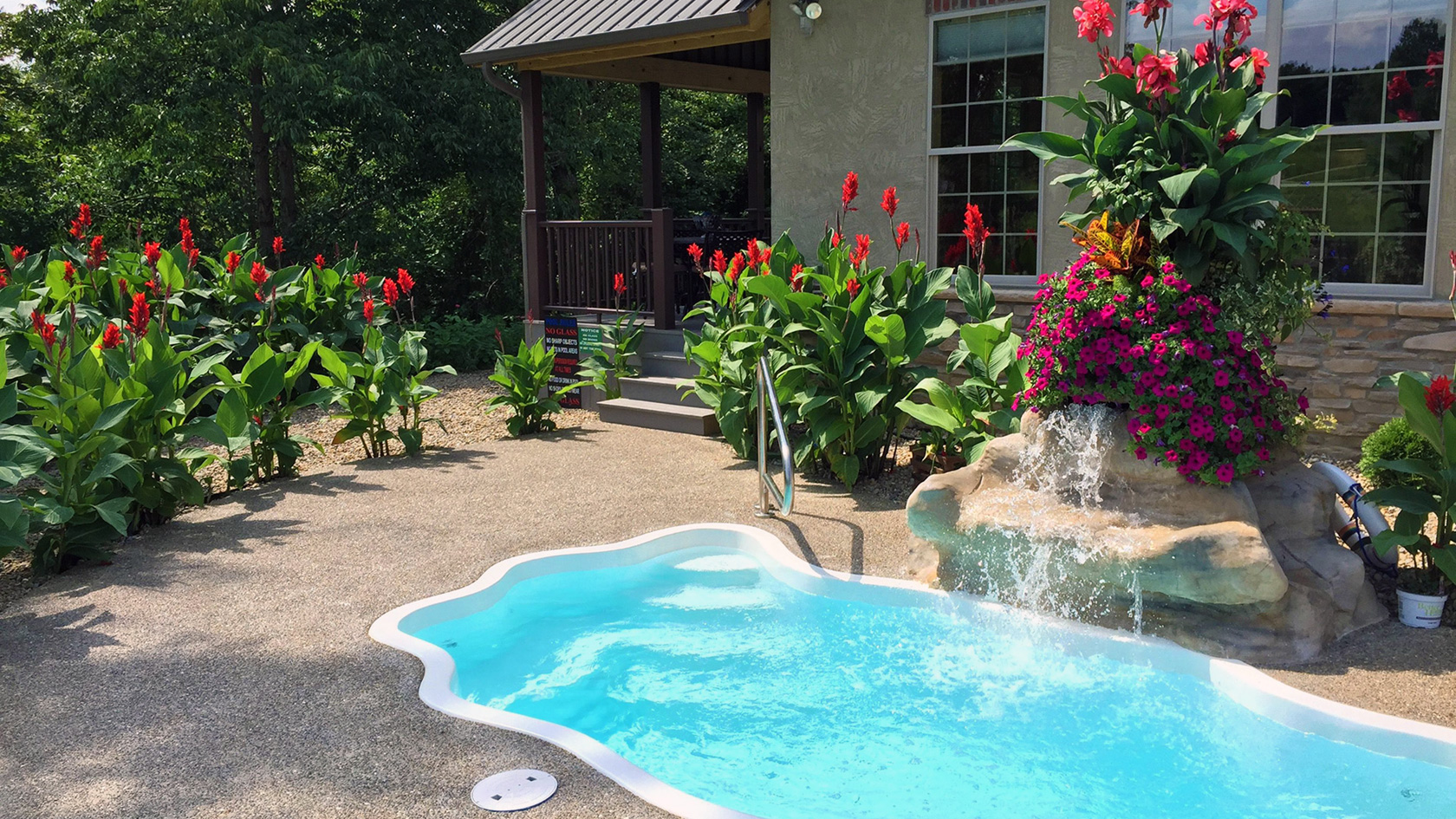 Woodford - Secluded Cabin for 2 in Hocking Hills
Sleeps 4
1 Bedroom
Custom Built Shower
Gas Grill
In-ground Spa
Private Dock
Theater Room
If you are looking for a secluded cabin for 2 in hocking hills, for a romantic getaway or the perfect place to escape with your family for a long weekend or low-key family vacation, there's nowhere in the Hocking Hills luxury cabins market like the Woodford Cabin at Bourbon Ridge Retreat. So much more than […]
Woodford cabin
There's nowhere in the Hocking Hills luxury rental market like The Woodford Luxury Cabin at Bourbon Ridge Retreat.
Our Luxury Cabins at Bourbon Ridge Retreat located in the beautiful Hocking Hills, Ohio, offer an unparalleled experience right in the heart of Ohio's most beautiful locale.
Whether your visit is part of a honeymoon celebration or you just want a peaceful weekend getaway, take the time now to book a stay. You can choose either one of our personal luxury cabins, The Woodford Cabin or The Bookers Cabin.
374

Reviews on Google

Our group stayed at the Makers Lodge with Bourbon Ridge Retreat in late January and it was picture perfect and so much fun! The house was super homey and inviting. I loved the huge table so we could all eat together and that there was plenty of casual seating for conversation. The movie room was perfect for midday relaxing and some memorable games of charades.

The hot tub was a hit for our winter getaway and they even bump it up a notch to accommodate the extra chilly weather. SO AWESOME! If there was any questions or concerns, management and the grounds maintenance were on it fast. They even checked in us when we had car trouble and laid more gravel down the lane so we wouldn't have any more car trouble.

Bourbon Ridge Retreat was a pleasure to work with and we are looking forward to our next stay with them soon! Thanks!.

Amazing property! My group stayed at the Angels Envy lodge and we really enjoyed the large indoor space available when the March weather took a turn for the worse. The one floor of theater room, dining, kitchen, poker/pool/ping-pong tables, indoor heated pool with ample space and seating was great. Prior to the weather turn, we hiked on the trails on site and enjoyed the large outdoor hot tub.

With ample sleeping/restrooms/parking, accommodating a larger group coming from multiple locations wasn't a problem. Highly recommend!.

Bourbon Ridge does not disappoint! We have stayed several times and every time they have the friendliest service, cleanest cabins and the most luxurious amenities. Patrick with the maintenance staff was very helpful with prompt responses and quick arrival. Our favorite amenities are the indoor heated pool, over sized hot tub, fire pit, and hiking to the suspension bridge.

We are looking forward to staying in the new couples cabins being built. We will be back !.

This year was the fourth time we've stayed at Maker's Lodge and we absolutely love it! It easily accommodates our family of 15, but still feels very homey and comfortable. The staff very attentive and if there were issues they addressed them immediately. The outdoor setting, particularly the sunset view, is spectacular.

Pool & hot tub are beautiful, love the outdoor gazebo. Huge front yard suitable for outdoor games, nice to have the basketball hoop too. Beds are comfortable, kitchen well outfitted, and decor is nicel We're already booked again for 2023!.

The Makers Lodge was awesome! I was there with a large group and there was plenty of room for everyone. I really liked the large dining table and the large gathering areas for socialization. The recliner chairs were very comfortable in the theater room.

We stayed at the lodge in January, but the maintenance man checked in on us and cleared the long driveway for us. It was a very enjoyable weekend at the lodge!.